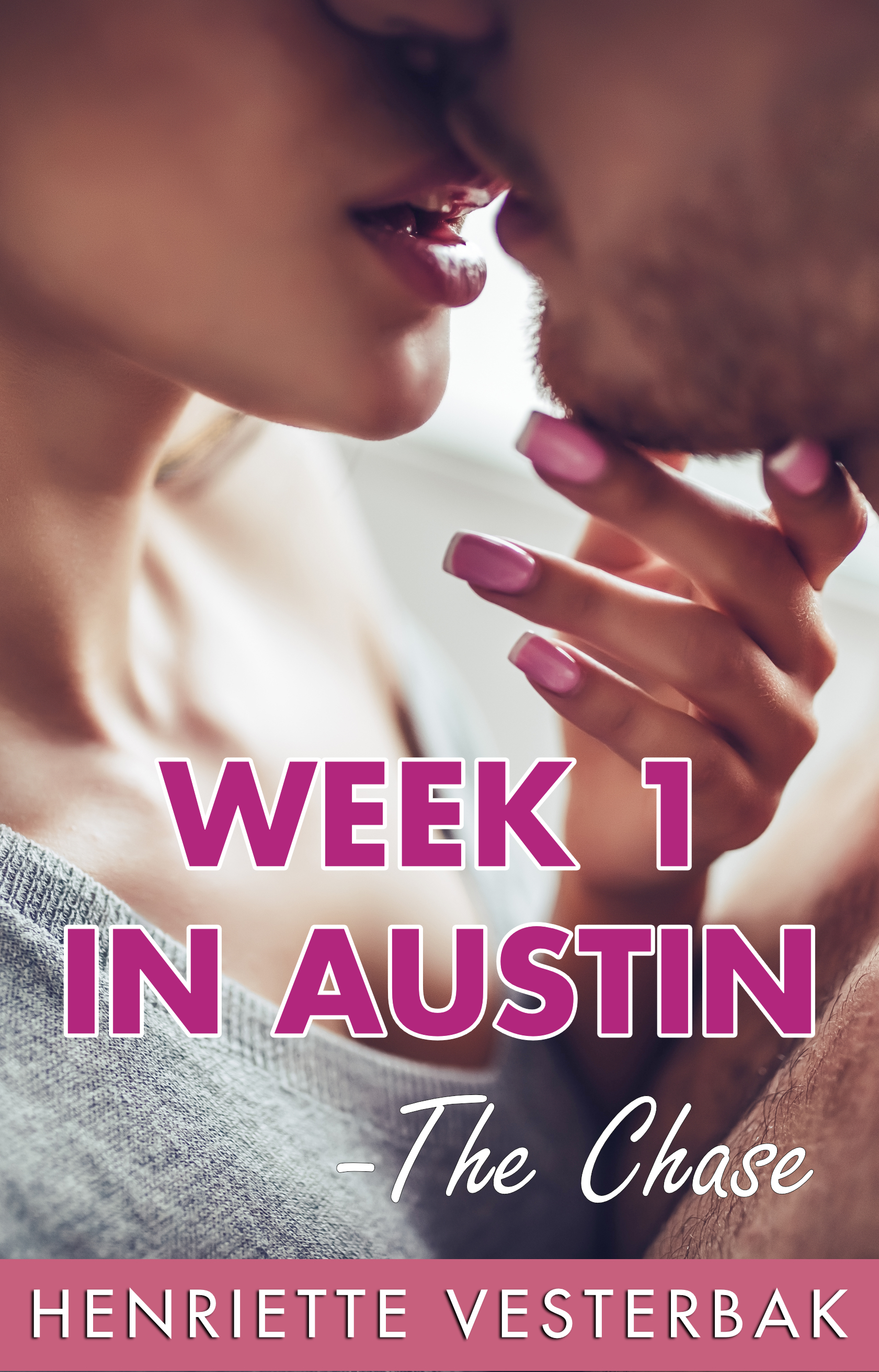 Week 1 in Austin – The Chase
He's a world-famous rock star from Texas. She's his personal assistant. And she has no clue what she's in for.
Køb bogen her: Arnold Busck, Bog & Idé, Bogreolen, Plusbog, Saxo og Amazon.
"John is gorgeous and annoying and much too much, and I'm worried that I might be falling for him really, really hard."
This erotic new adult novel follows reality star Heidi Johansen during the first week of her 14-day probation period as personal assistant to the rock band South Bane—14 days she'll never forget.
When she's offered the job of personal assistant to the American rock band South Bane, the 22-year-old Danish fashion blogger and reality star can hardly believe her ears. A bundle of nerves, she travels across the Atlantic Ocean to Austin, Texas, to work for her biggest idol: John Monro, the band's lead singer.
The charismatic and dominant John immediately finds himself attracted to Heidi, but she resists his advances to the best of her ability to get through her probation period in one piece. Her long-term relationship with her boyfriend back home, not to mention a specific clause in the employment contract, stand between her and her deepest desire: to give in to John. Does she dare?
This novel is part of the Austin Series:
Week 1 in Austin – The Chase
Week 2 in Austin – The Capture
Heidi's two weeks in Austin pass in a blur of drinking, smoking, cursing, flirting, banging, and kissing, putting all her limits to the test. The eroticism is permeated with intimacy and love, and the intense romance between John and Heidi taps into the desire to be taken—mind, body, and soul. 
The Austin Series offers an intriguing combination of excitement and a sizzling affair, delivered with elegance and eloquence.
Stay tuned for:
Week 3 in Austin – The Clause (not yet released)
Weeks 4 & 5 in Austin – The Climax (not yet released)
Køb bogen her: Arnold Busck, Bog & Idé, Bogreolen, Plusbog, Saxo og Amazon.